Dr. Sanjay Govil, RCE, GE
PROFESSIONAL EXPERIENCE
Dr. Govil has over twenty-five years of teaching, research and consulting experience in geotechnical and material engineering. Dr. Govil has managed and participated in various types of engineering projects in Southern California including geotechnical investigation and materials inspection for office, industrial and shopping centers, airports, water treatment plants, schools, hospitals, planned communities, mass-graded flat-land and hillside residential projects, microwave towers, road and pavement design, distressed properties, public works and recreational facilities.
 Dr. Govil has extensive experience in engineering analysis of collapsible soils, expansive soils and soft clays. He has been engaged in static and seismic slope stability of cut, fill and distressed slopes and stabilization of slopes and landslides using buttresses, soil nailing, soil anchors and rock bolting. His experience also includes design of shallow, deep and machine foundations, conventional and segmental retaining walls, tieback walls, road and railroad bridge foundations and geotechnical instrumentation and monitoring and material testing. Dr. Govil has been involved in ground improvement studies using wick drains, pre-loading and pressure grouting. Dr. Govil has experience in seismic risk analysis, site-specific response spectra, deformation analysis and liquefaction studies. Dr. Govil has developed specialty testing for historical buildings around California, aiding structural engineers in seismic and structural design analysis. Dr Govil has designed special proof load tests for OSHPD projects and has also worked as an expert on several projects involving construction defects.
GEOTECHNICAL INSTRUMENTATION
Dr. Govil has over 15 years of experience in installation and monitoring of inclinometers for several projects including the J. Paul Getty Museum in Brentwood, Pacific Clay mining operation in Corona, and Diemer Water Treatment Plant in Yorba Linda, Alvarado Crandall Relief Sewer in Los Angeles, and McCarrell Canyon Storm Drain in Rancho Palos Verdes. The inclinometers ranged in depths from 80 to as much as 130 feet deep. The frequency of monitoring was as much as twice daily for a period of up to 5 months. Apart from inclinometers, Dr. Govil was involved in installation and monitoring of single and multiple borehole extensometers for Alvarado Crandall Relief Sewer in Los Angeles and McCarrell Canyon Storm Drain in Rancho Palos Verdes. Other geotechnical instrumentation includes installation and monitoring of groundwater monitoring wells, deep and shallow settlement monuments, and strain gauges for numerous projects across Southern California.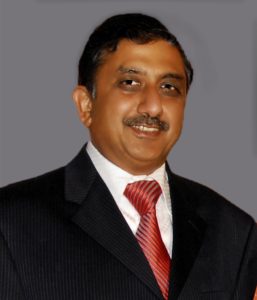 EDUCATION
Ph.D., Civil Engineering, Arizona State University
M.Eng, Geotechnical Eng, Asian Institute of Technology
B.Tech, Civil Engineering, Indian Institute of Technology
REGISTRATION
Registered Geotechnical Engineer, CA, GE 2382
Registered Professional Civil Engineer, CA, RCE 51523
Registered Professional Engineer (Civil), AZ, No. 36496
Registered Professional Civil Engineer, NV, CE 13834
PROFESSIONAL AFFILIATIONS
Member, American Society of Civil Engineers
Member, International Society of Soil Mechanics and Foundation Engineering
Life Member, Indian Geotechnical Society
Member, Earthquake Engineering Research Center
Member American Concrete Institute